I know you've heard it over and over again....
"The Money is in the LIST"

If You Are Not Building A List, You Are Missing Out on ALL the Profits!

Shockingly, most people don't even know how FAST and EASY it is to start making money.
In fact, even if you

DON'T have a website

, you can

STILL

build a list and

rake in HUGE profits

!


Let Me Cut to The Chase Here,

If You Follow These Simple Steps and Start list building, you will see your profits explode:

Guaranteed.




Introducing:

The Lightning List Builder System

I will take you by the hand and show you step-by-step everything you need to know about setting up a list so you can start making the most money from your web traffic today. It's really that simple.
From: Mike Carraway
Birmingham, AL
Dear Friend,
Building a list allows you to stop missing out on sales. It gives you the ability to market to people again and again. The benefits are tremedous...
In fact, my first internet product only made 4 sales in 8 months. You can imagine how dissappointed I was. I ALMOST QUIT and said forget this stuff!

But - I had always hear "build a list" so I thought "ok, before you give up on this internet marketing stuff, why not try the list building thing?"
So I did. I spent almost the next year trying to figure out how to set up lists, how to set up optin or lead capture forms, and then autoresponders. It took time and effort - but - now... all I can say is that it was worth every bit of it!
The rest is history...
Within a week I had my first $100 day and within 6 months I had my first $1,000 day. And believe it or not, in November of 2009, my first $15,000 month!
Honestly, I have to give all the credit to List Building.
And, I want you to understand something...

This is within your reach. With this NEW course, you can start RIGHT NOW.

Let me show you just how easy it is.

Introducing The Lightning List Builder: The Video Series
A Complete 23 Part Video Course + Manual

Don't be intimidated by the phrase "List Building", it really isn't as hard as it sounds. In fact my videos make setting up and running your first list as simple as tying your shoes!
It is not hard to run a successful list building campaign, as long as you know what you are doing. I mean - it's one thing for someone to say "you need to build a list. It's something totally different to actually do it.
Allow me to give you the benefit of my expertise and experience. I've sold countless products online, and have learned through my successes and failures what works. I created this video series specifically to help people learn the right way to build lists FAST and with the least amount of effort.
Without this course, you'd have to do it the way I did it... spend almost a year trying different things until you finally hit on the secrets. Why would you do that?

This is not going to be one of those courses where I try to sell you on a lot of "extra" services. In fact, I will show you how to set it up in the cheapest way possible.

This Detailed and Revealing Video Course Features:
A Collection of 23 Professionally Recorded Videos-This complete video series will teach you everything you need to know about list building.
The Advantages of Building a List- Before you actually start building your first list, I want you to understand the advantages, so you can use them to their fullest extent.
How to Choose an Autoresponder Service- Having an autoresponder is a crucial aspect of list building, and a huge timesaver. I will show you the best choices out there.
What You Need to Know About the CAN-SPAM Act- Learn the legalities of email marketing, and what you need to do to make sure you are following them.
How To Create a New Autoresponder- I will show you everything you need to know to get your first autoresponder up and running, including a detailed discussion of all the options available to you.
How to Place Your Autoresponder Form on Your Website- Watch me over my shoulder as I place my autoresponder form on a website (You will also receive a template that is all ready for your autoresponder).
How to Create and Send Out Emails to Your List- I will show you how easy it is to create and "queue" emails for your list, so it can run on autopilot.
How to Track and Monitor Your Statistics and Sales- Tracking your emails and sales is extremely important, so you can understand which ones are performing the best. I will show you how to do it.
Invaluable List Communication Tips- I will show you the five most important things you need to know to run a profitable email list campaign.
The Importance of "Bait"- I will show you how important "bait" is, and how to create your own to start getting list signups today.
How to Create an Effective Squeeze Page- I will show you what goes into an effective squeeze page (you will receive a squeeze page template, all ready for your autoresponder).
Click Here To Order Now
The

Lightning List Builder System

will show you how to master list building, and start driving profitable traffic and sales to your website and affiliate products today...

Since I know it's 100% to your benefit to act right away, I want to sweeten the pot and give you every possible reason to say YES today!
If you buy now, you'll also receive the following - FREE - as my gifts...
Bonus #1:

"List Building Explosion" Guide (a $37 Value!)

This 20 page book is jam-packed with tons of great information on how to create and maintain a list. It supplements the videos.
Bonus #2:


The "Mini-Launch" Manuscript (a $47 Value!)

What is a "Mini Launch"?




It's an event you plan out for your list members that has a purpose, a timeline, and a special offer for a product. Using this technique, you can take a list that seems to dribble in income from time to time and make it spit out cash in HUGE chunks like there's no tomorrow.



Your Competitors are literally "leaving you in the dust"


If you are not harnessing the power of list building, you are missing out on a literal gold mine. Get the kind of power that's already in the hands of your competitors!





Buy Now and Leave Your Competitors in the Dust Today


This is a 23 part, detailed, step-by-step course and is easily worth $197 even more with the bonuses), but I really want to make it affordable to you. Don't delay, as the price could be increased any day.

Look at it this way --
$67 is really a painless drop in the bucket. You'll be able to product CASH on demand once you have this course in your hands.

But - I'm going to do even better than that! You can get your hands on

"The Lightning List Building System"

for only $27 and start using it right away to improve your life!

You Really Can't Afford Not To Invest In
"The Lightning List Builder System"

It's easy to get started right away. Just click the order link below.

FOR MY LIST MEMBERS ONLY

Click here to order right now for only $27 (even if it's 3:00 am in the morning).

Yes Mike, I Just Have To Have This Incredible Package!

Count Me In Right Now!

It's Easy To Order...

Remember, there are tons of people out there begging to purchase your product, they just haven't found you.


Let The Lightning List Builder System show you the way today. I offer a 60 day money-back guarantee. If you are not satisfied for any reason, just contact me for a full refund.


Don't you owe it to yourself RIGHT NOW to change your life?


Sincerely,
Mike Carraway
mike (at) myincomestory.com

P.S. If you don't start taking advantage of this product today, you better believe that your competitors will be.
P.P.S Remember, this is a no-risk purchase. There is a 60 day money-back guarantee. What do you have to lose?



It's Easy To Order...

Click The Buy Now Button Below To Order and Get started

RIGHT NOW

making the money YOU deserve
Just $27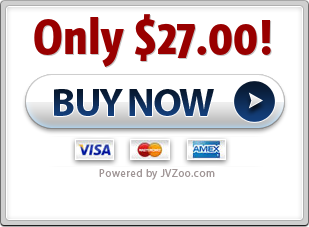 I understand I have a 60 Day NO QUESTIONS ASKED money back guarantee.
I understand that I may never see this page again once I leave...
No Thanks